With the rise of digital content post-pandemic, FinTech companies are finding it more difficult than ever to connect with B2B customers and prospects. Despite that, thought leadership remains critical to the sales process with 83% of a typical purchasing decision happening before a buyer engages directly with a solution provider. But how do you break through the noise?
What are the Traditional B2B FinTech Marketing Strategies
FinTech companies across all sectors traditionally rely on some of the marketing tactics below to reach new customers:
•Banner advertising – placing a banner in external media publications to capture news website traffic or newsletter subscribers. However, click-through rates for banners have decreased in recent times with the rise of AdBlock and now sit at around 0.2-0.3%•Publishing an interview with a media partner – Thought leadership interview is a great way to showcase what is unique about your FinTech company and services. However one-off articles without consistent marketing efforts to capture your target audience can get lost in the sea of content out there.•Email marketing – Starting a newsletter can be great way to build a community and attract your target audience. The downside is it takes time to attract qualified leads from traditional financial institutions.•Content marketing and syndication – Distributing your content to various third-party platforms, such as social media, news sites, or industry publications can help increase brand visibility and reach your target audience. However, this runs the risk of being flagged for duplicate content and outranked by other website using your valuable content.
What is our approach to FinTech Marketing
FinTech Global is the world's leading marketing provider for the FinTech industry offering result-driven B2B media products. We work with digital marketers and FinTech brands offering RegTech, InsurTech, ESG, WealthTech, and AI solutions to traditional financial institutions to get thousands of views on their content and activities among potential buyers and partners.
Senior-level decision-makers in financial services use the FinTech Global platform and services to obtain: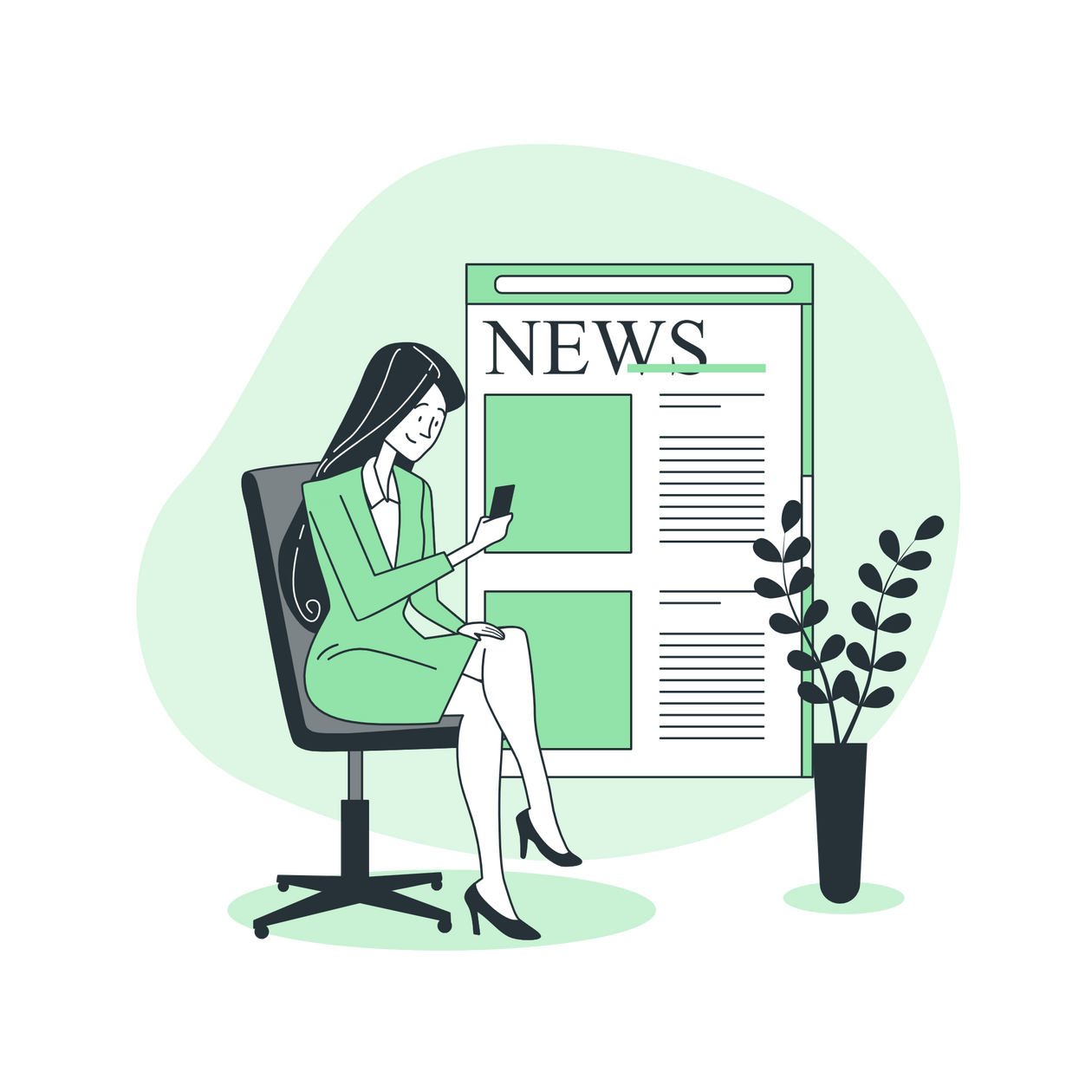 News & Insights
Daily news, views, and features on industry developments in insurance, compliance, digital banking, AI transformation, wealth management, cybersecurity, ESG, and others;
Critical Updates & Analysis
Critical updates and analysis on regulation, technology innovation, investments, transactions, competitor moves, and business partnerships;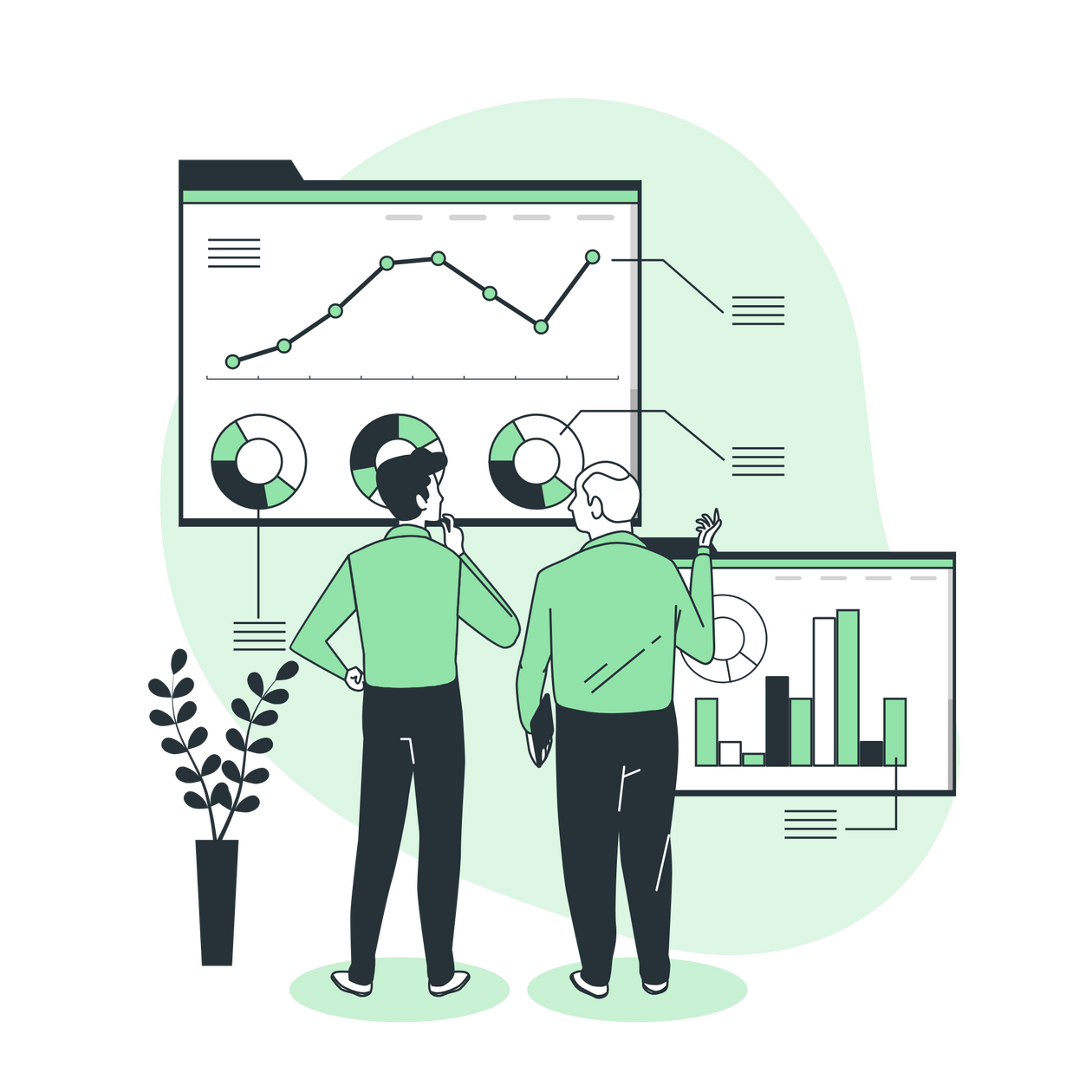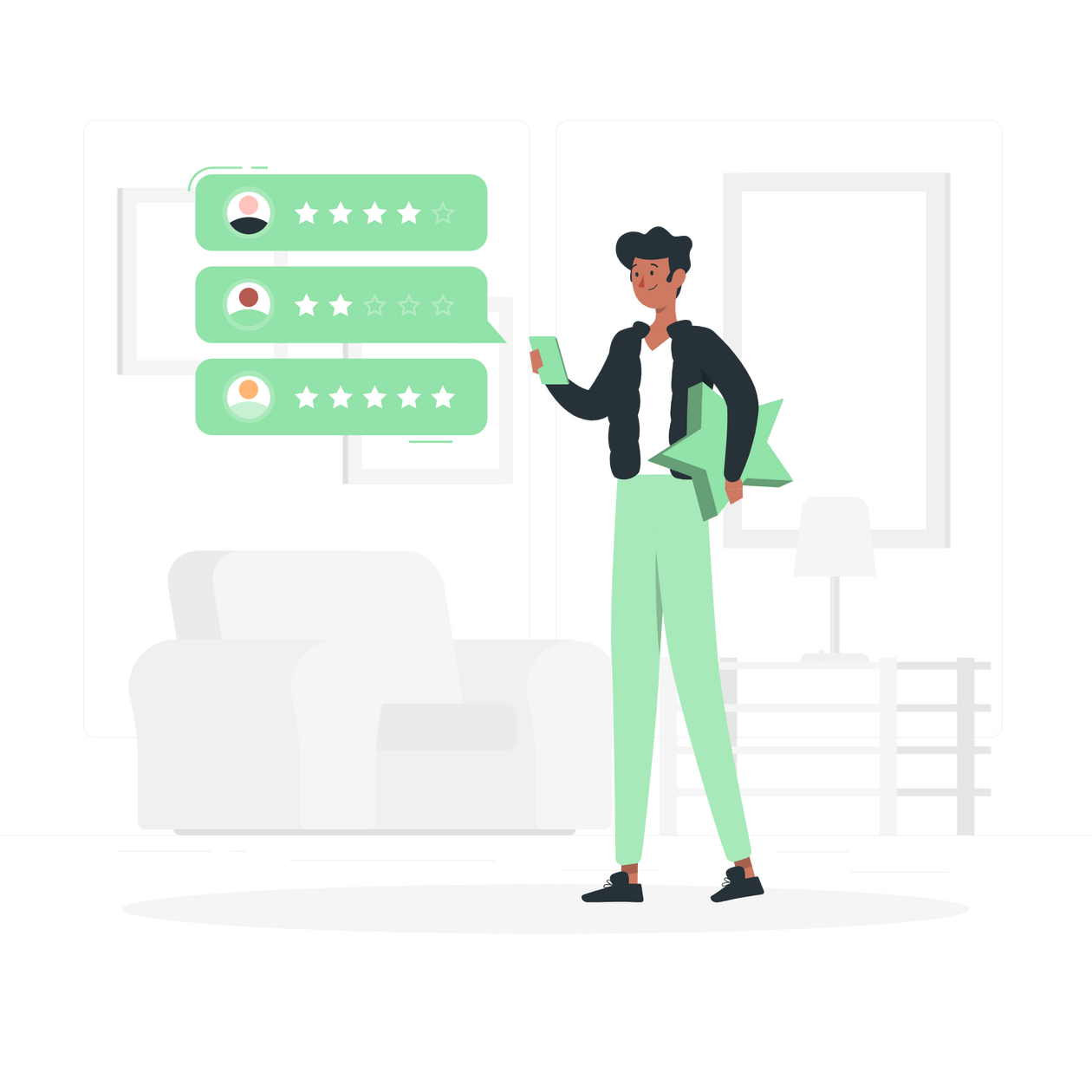 Industry Rankings
Scout the leading companies in sectors such as InsurTech, RegTech, WealthTech, CyberTech, ESG FinTech, and others via our relevant industry rankings
How we build an effective FinTech Marketing Strategy for our clients:
➤ Increase the reach of all your digital marketing content by sharing it with our audience of over 120,000 newsletter subscribers and 80,000 monthly website visitors➤ Be seen as a thought leader with regular invitations to contribute to group features for a fraction of the price of hiring a new content writer➤ Syndicating your valuable content to our prime audience of active FinTech buyers. Our experienced editorial team will repurpose your relevant content to maximize appeal among potential customers.➤ We create content marketing strategies and social media campaigns to help financial technology companies find new customers➤ Improve your social media marketing and presence among our 75,000+ followers➤ Improve customer acquisition with our FinTech marketing campaign and ad placement strategies➤ Boost your sales pipeline by promoting your whitepapers, case studies, webinars, and other content behind sign-up pages with our global audience➤ Increase your website traffic and discoverability among potential customers with regular backlinks to improve your SEO ranking (we have over 31k backlinks to our website and a high domain reputation)➤ Raise brand awareness for your FinTech company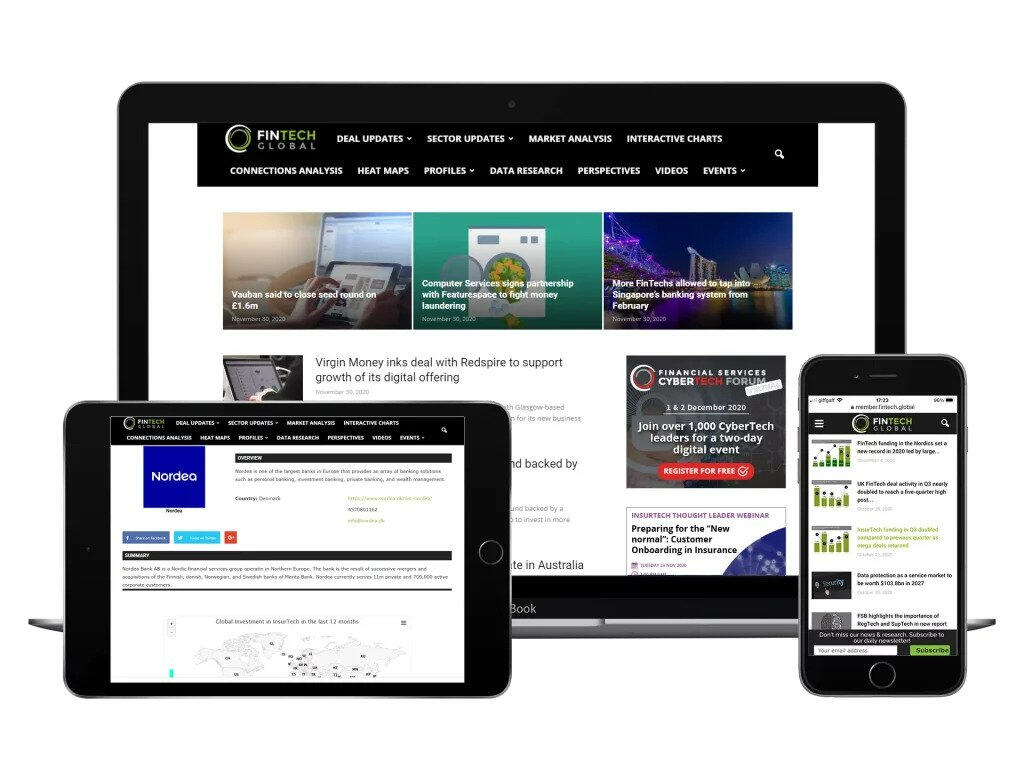 Leverage our FinTech Social Media and Website Audience to achieve your Digital Marketing Strategy Goals
Create effective FinTech marketing strategies and business growth by tapping into our active social media community and website visitors. With our FinTech Global marketing tactics, you can easily find new customers. Below you can find stats about our different channels which you can tap into.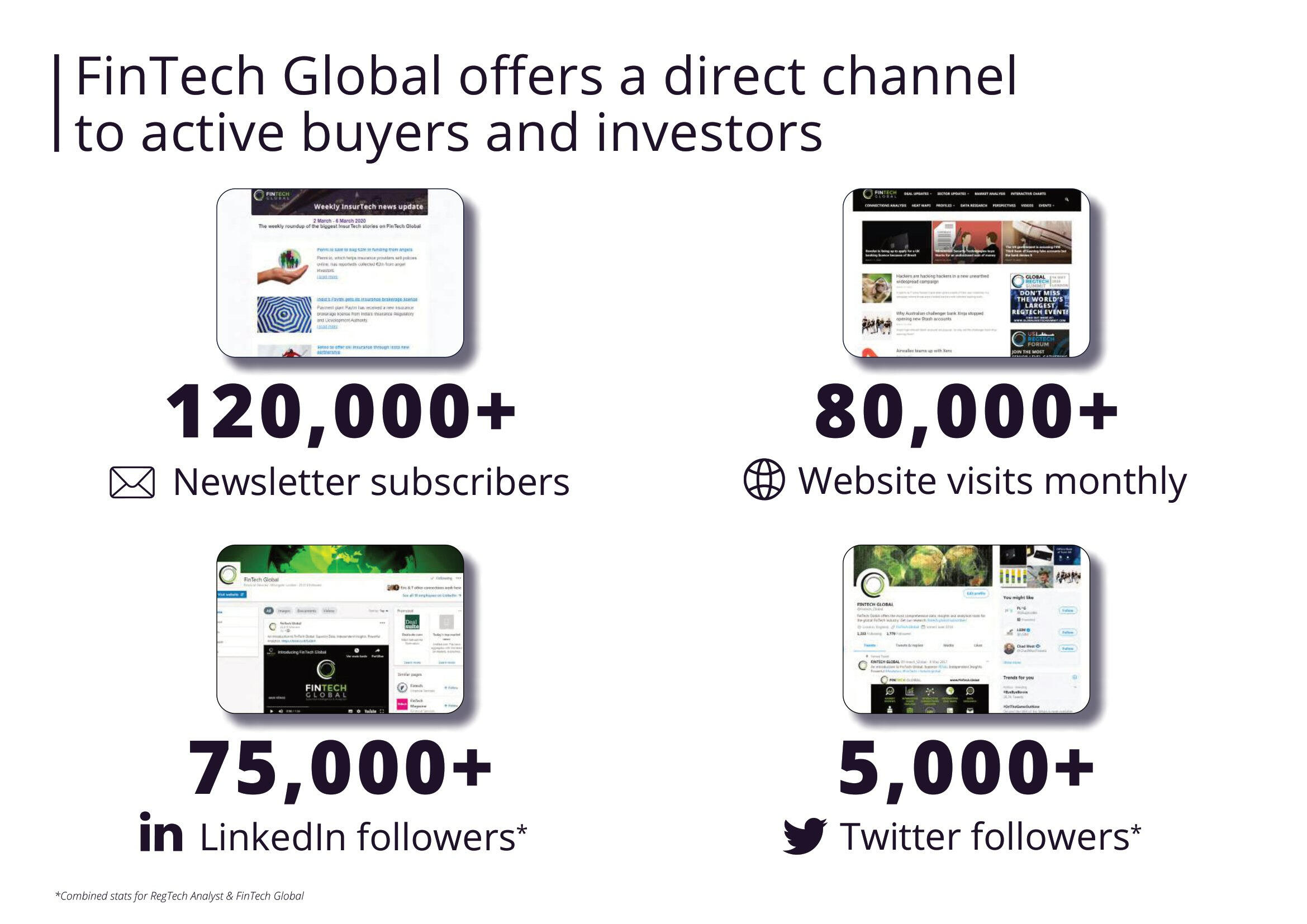 Check Out What Our Existing Customers Have to Say About Our Marketing Efforts:
Improve your FinTech Marketing Strategy and Get in touch below:
Create a winning FinTech marketing strategy and find new customers with our proven FinTech marketing techniques. Increase your content marketing efforts by Contacting FinTech Global Now.